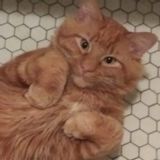 Jet B
The Check Engine Light Came on so I checked & YES the engine IS still there....so what's wrong with my car?
Mechanic Job in Kansas City, Missouri
Just Kidding. My fiancée & I own a 2005 Chevrolet Express 2500 Van (2WD 8 Cylinders U 6.0L FI OHV 364 CID) started overheating about 2 weeks ago. We had a "mobile mechanic" that a work friend recommended come out take a look. He removed the thermostat and said that we didn't need it right now; he also said the heat wouldn't work correctly but the car would run fine. For the last week the van has run great but today it started overheating again. Today was also the first day that we turned the heat on at all since he took out the thermostat. We have had the temp on the cooler side and occasionally ran the fan but not the heat. I do not know if that has anything at all to do with the issue but since they coincided I thought it might be a possibility. I have purchased a new thermostat & need someone to come to us and install the new thermostat & check the van to see if there is another issue. The vehicle was maintained extremely well and the water pump is fairly new so since my automotive knowledge revolves around the basics we are looking for a very knowledgeable, honest & affordable mechanic. If you call & there is no answer please leave a message. We would like to get this taken care of as soon as possible. Thank you for taking the time to read our listing.
Share This Profile
Find Mechanic Jobs in Kansas City, Missouri
More jobs in Kansas City, Missouri