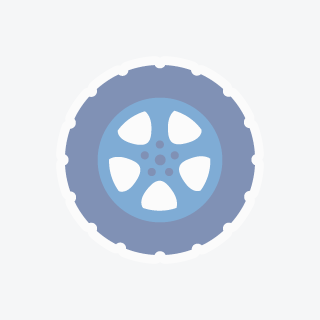 Equipment D
Field Service Forklift Technician/Mechanic - Rockford, IL
Rockford, Illinois
Last seen over a week ago
Want to be hired by Equipment?
Mechanic Job in Rockford, Illinois
POSITION SUMMARY: Repairs and maintains electric, diesel, and gasoline industrial trucks and/or construction equipment by performing the following duties.

ESSENTIAL FUNCTIONS

Reasonable Accommodations Statement
To perform this job successfully, an individual must be able to perform each essential duty satisfactorily. Reasonable Accommodations may be made to enable qualified individuals with disabilities to perform the essential functions.

Essential Functions Statement(s)

• Reads work order and observes and listens to truck in operation to determine malfunction/diagnose problem(s)
• Offers solutions to meet customer specifications ; provides estimates when appropriate.
• Makes mechanical repairs to equipment after a complete inspection and analysis of breakdown has been completed.
• Records complete repair description on work order, including correct model and serial number of equipment and record hour meter reading.
• Obtains signature from customer and communicates with customer on repair needs, or work that was completed.
• Examines protective guards, loose bolts, and specified safety devices on trucks and makes adjustments.
• Lubricates moving parts and drives repaired truck to verify conformance to specifications.
• Represents Equipment Depot to customers. Maintains professional image of self and cleanliness (externally and internally) of van at all times.
• Tracks and schedules with operations, or service manager when service van is due for routine maintenance or has other service-related issues.
• Works in a manner that protects customers, Equipment Depot, and the public.
• Returns paperwork to field service coordinator daily. Includes work orders, fuel receipts, sublet invoices, etc.
• Submits time cards by 9:00 a.m. daily. If technician is dispatched to a job from home, time must be called in and given to service administrator over the telephone by 9:00 a.m. daily.

POSITION QUALIFICATIONS
Competency Statement(s)
• Problem-Solving: Identifies and resolves problems in a timely manner; gathers and analyzes information skillfully; develops alternative solutions; works well in groups problem-solving situations, as well as, independently.
• Customer Service: Manages difficult or emotional customer situations; Responds promptly to customer needs; solicits customer feedback to improve service; responds to requests for service and assistance; meets commitments.
• Interpersonal: Keeps emotions under control; remains open to others' ideas and tries new things.
• Oral Communication: Speaks clearly and persuasively in positive or negative situations; listens and gets clarification; responds well to questions.
• Written communication: Writes clearly and informatively; varies writing style to meet needs; able to read and interpret written information.
• Organizational Support: Follows policies and procedures; completes administrative tasks correctly and on time; supports organization's goals and values; supports affirmative actions and respects diversity.
• Adaptability: Adapts to changes in the work environment; Manages competing demands; changes approach or method to best fit the situation; able to deal with frequent change, delays, or unexpected events.
• Dependability: Follows instructions, responds to management direction; takes responsibility for own actions; keeps commitments; commits to long hours of work when necessary to reach goals; completes tasks on time or notifies appropriate person with an alternative plan.

SKILLS & ABILITIES
Education: High School Graduate or General Education Degree (GED)

Experience: One to Three months related experience and/or training – and/or combination of education and experience.
Computer Skills: To perform this job successfully, an individual must have knowledge of internet software.

Certificates & Licenses: Must have a valid driver's license and clean driving record

Language: Ability to read and interpret documents such as safety rules, operating and maintenance instructions and procedure manuals. Ability to write routine reports and correspondence. Ability to speak effectively before groups of customers or employees of an organization.

Math: Ability to add, subtract, multiply, and divide in all units of measure, using whole numbers, common fractions, and decimals. Ability to compute rate, ratio, and percent and to draw and interpret bar graphs.

Reasoning: Ability to apply common sense understanding to carry out instructions furnished in written, oral, or diagram form. Ability to deal with problems involving several concrete variables in standardized situations.

WORK ENVIRONMENT
Work environment varies from office to job site to industrial locations

OUR CORE VALUES
Passion to Perform – We are passionate to perform and focus on concrete achievements
Trust to Act – We are empowered to act, and act in a powerful way
Act Responsibly – We are responsible for our actions and the consequences they have for our stakeholders and our environment
Make it Fun! – We are serious about making work fun; it's the way we do things
---
Similar Profiles Nearby
Near Rockford, Illinois

Tori W
My name it tori Whicker. I'm offer $10 an hour. If you do a good job on this repair. I have a second opportunity available.

Sawicki Motors D
Looking To Hire Full-time Automotive Technician
Find Mechanic Jobs in Rockford, Illinois
More in Rockford, Illinois
Want to be hired by Equipment?
Similar Profiles Nearby
Near Rockford, Illinois

Tori W
My name it tori Whicker. I'm offer $10 an hour. If you do a good job on this repair. I have a second opportunity available.

Sawicki Motors D
Looking To Hire Full-time Automotive Technician