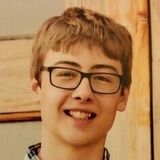 Tyler R
My passion for DIY has taught me basic automotive maintenance and repair. I am ready to help you solve your auto problems.
Reasons to Hire Me
I have a passion for automotive topics
I am a self-starter and a self-taught person
I have a get-it-done attitude
Mechanic in Manhattan, Montana
About Me: Through my own experience in maintenance and repair of my own vehicles and my family's and friend's vehicles I have come to enjoy fixing them. I have experience in basic tasks such as oil changes, brakes, and coolant flushes to more complected things such as suspension work, engines work, and timing belt changes. I am passionate about automotive topics and just for the fun of it, I have completely disassembled and am rebuilding a sports car of my own. I enjoy reading about automotive subjects in books and magazines and learning new things. I recently graduated Montana State University with a degree and Computer Engineering and Computer Science. Although my degree involves computers I consider myself a gear head. I have a passion for working with my hands and am mechanically inclined. How I Can Help: I can help you with basic automotive maintenance and repairs without the high costs of a dealership. I can help you with oil changes, brakes, and basic engine end electrical problems. I consider myself fairy knowledgeable in various automotive topics such as engines, transmissions, suspension systems, and performance, and if there is something that I don't know then I am always willing to learn new things and improve my skill set. I can help you solve your auto problems with my know-how and my drive to always learn and improve. Other Specifications: I prefer working with older vehicles without complex computer systems. I have access to my own tools if necessary. I can read and clear basic OBD engine codes. I can research the topic at hand to find the best solution to your problem. I know how to drive a standard transmission.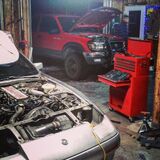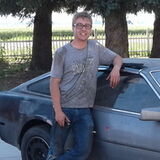 Share This Profile
Find Mechanic in Manhattan, Montana
More in Manhattan, Montana